After we finished eighth grade at Saint Jude's in Mountaintop PA, we had a class trip. Here are the picture I took back then. It took us four hours on Capitol Trailways to travel from Mountaintop, near Wilkes-Barre, south to Washington DC. We started about 5 AM, and we came back around midnight.
In my case, I still had a paper route to attend, Mountain Top Route 7 for the WIlkes-Barre Record. My mother drove me through it before we came to the school for the bus, and we once again drove thorugh it the following day. I had no school nor any events until Sunday, 13 June, when we actually graduated from eighth grade!
Clowning around before we left the bus.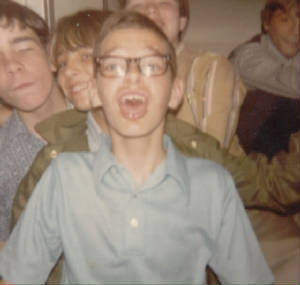 The sign says, "Topless Go-Go Girls".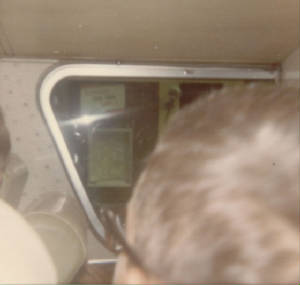 The Treasury Building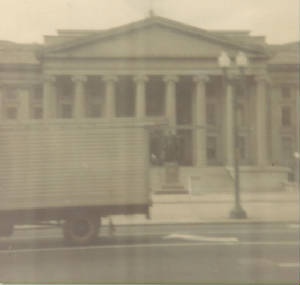 No cameras allowed inside!
The White House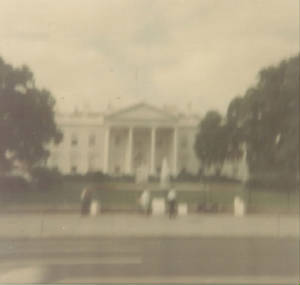 Was Nixon in?
The Washington Monument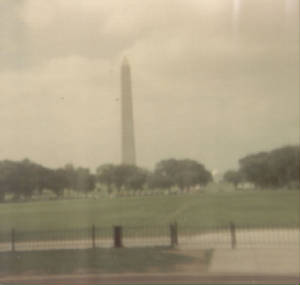 The back of the White House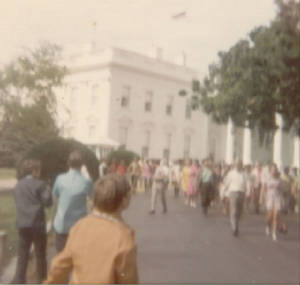 Nixon wasn't anywhere in sight!
The Lincoln Memorial
View from the Washington Monument