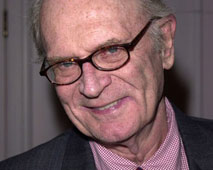 Monday, 28 May 2007
It is a sad day when I find out that Charles Neslon Reilly (13 January 1931-25 May 2007) has died! I also did not know he was gay, which shows how closely I'd been monitoring his career!
I suppose that one day Phyllis Diller will die, and I can alwasy reunite them in my stories.
We don't always "match', but life is that kind of game. I confess that I watch "Match Game" from a quarter century ago just to see CNR. He's about my present age in those rebroadcasts. In one of my "Alfred and Friends" episodes, I have Phyllis Diller and CNR trading jokes throughout the adventure, which I wrote in 1977.
I first remember Charles Nelson Reilly on "The Ghost and Mrs Muir" back in 1968, when I actually watched television. He played Claymore Gregg, nephew of the ghost (Edward Mulhare) and landlord of Mrs Muir (Hope Lang).
Ironically, he appeared in an article with Phyllis Diller on the Wall Street Journal, in which they spoke of the bias toward young comedians. I'd like to get them together in my fantasies.